SUPPORT THE MCC:

A Center of Opportunity…to Grow…to Learn…to Make New Friends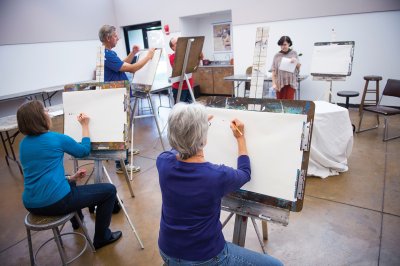 Like many tax-based institutions, the McLean Community Center receives additional support from Friends like You. Your $25 tax-deductible family membership lets others know you support the Center and that you want to make sure that, as opportunities and needs arise, there is money to act quickly to address them. In appreciation of your support, Friends members receive special benefits including discounts for select Alden Theatre events as well as fee waivers for Adult Learning Program classes. Your membership will be current through the year.
Become a Member
Click Join Now to become a member or renew your membership.
Family Membership
$25 for one year
Annual Membership
Setup a recurring donation
Pay by Check
Send $25 check payable to:
Friends of the McLean Community Center
1234 Ingleside Avenue
McLean, Virginia 22101-2817
Donations
Donations of any size are welcome and will be put to good use. If you would like to make a donation at this time you may do so by increasing the amount you pay when either joining or renewing your membership. Or, if you would like to discuss making a donation, or naming opportunity (such as a scholarship fund, program, or Center addition), please email us at: info@friendsmcc.com.
Friends is a 501(c)3 Organization: Memberships and Donations are Tax Deductible